We are freshly back from our holibobs and I remembered that I forgot to share the end of term pictures. Whoops!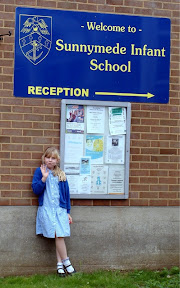 Miss Woo has left infant school. These years have flown by. Look at her on her first day ..
Im totally fine about her moving up to the juniors, its such a wonderful school with so many new opportunities, she is ready for it. As I am about to start her infant school scrapbook I wanted to take some photos of her school for her to remember the details.
Her peg.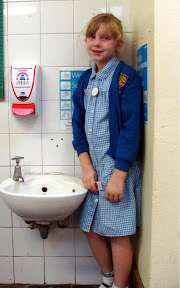 The little classroom sink.
The library.
The hopscotch in the playground.
Elli made some teacher post-it note holders fully inspired by the ones we made in the shop...
And I made some thank you presents too...
Now Callum is 12 he is too cool. Moody, rude and stroppy. When will it pass?!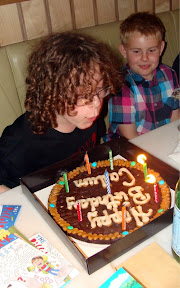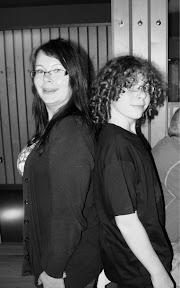 He is also nearly as tall as his Aunty Ruthie.
I took 374 photos on our 5 day break to the New Forest, I couldn't wait to play with them but I can't as I've filled my computer up!! I can't even get them off my camera, I need an external hard drive me thinks...
posted with love and bugs from Bugphone, my iPhone.